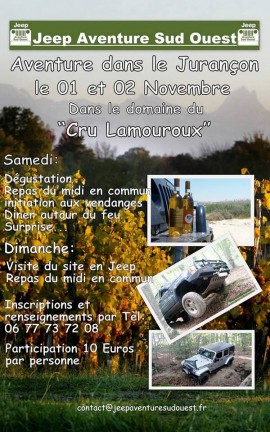 For the week-end of November, the 1st, 2014, the Cru Lamouroux organize with his partner, the Jeep Aventure Sud-Ouest Association, a stay to discover the Jurançon vineyard.
The schedule :
– A presentation of the property, following by its wines testing,
– A wine harvesting introduction,
– Meal with local produces,
– Visit of the property in Jeep, and games.
We'll also have the pleasure to organize an evening party, around a big campfire, with some surprises for you!